The Small Steps for Big Changes Team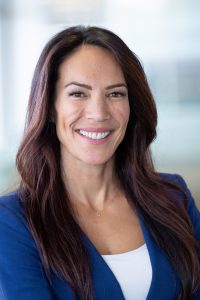 Principal Investigator:  Dr. Mary Jung
Dr. Mary Jung is an Associate Professor at UBC in the School of Health and Exercise Sciences, and the Director of the Diabetes Prevention Research Group (DPRG). Her research examines the self-regulation of health behaviours, particularly adherence to physical activity and healthy diets. Her current research program focuses on establishing and evaluating sustainable, community-based interventions that delay or stave off type 2 diabetes. Dr. Jung's research program is funded by the Canadian Institutes of Health Research, Michael Smith Foundation for Health Research, Heart and Stroke Foundation of Canada, Social Sciences and Humanities Research Council, Canadian Foundation for Innovation, and private B.C. Foundations.
Email: mary.jung@ubc.ca
Phone: (250) 807-9670
Fax: (250) 807-8085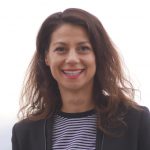 Elena Ivanova, PhD, R. Psych.
Post-Doctoral Fellow
Dr. Elena Ivanova completed a PhD in Clinical Psychology at McGill University. Elena's interests are to integrate cognitive-behavioural techniques into community-based exercise interventions. She integrates psychological techniques in the programs in order to optimize their delivery in the community. Ultimately, Elena's applied and research work aims to reduce the risk of developing type 2 diabetes for adults in the community.
To learn more about Elena, please visit: http://dprg.ok.ubc.ca/elena-ivanova/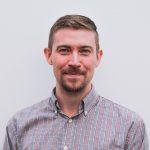 Sean Locke, PhD
Post-Doctoral Fellow
Dr. Sean Locke completed his doctorate in the College of Kinesiology at the University of Saskatchewan. Here at UBCO, Sean's research broadly focuses on health behaviour change with the ultimate objective of modifying exercise cognitions and behaviours to prevent or manage chronic disease. His research seeks to understand how and why some individuals engage in health-promoting behaviours, like exercise, while others find it incredibly challenging.
To learn more about Sean, please visit: http://dprg.ok.ubc.ca/sean-locke/
Co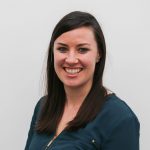 rliss Bean, PhD
Post-Doctoral Fellow
Dr. Corliss Bean completed her doctorate in Health Sciences at the University of Ottawa. As a post-doctoral fellow at UBC Okanagan, Corliss' is working to evaluate the Small Steps for Big Changes program through understanding participants' experiences throughout and beyond their participation in this community-based lifestyle counselling program for those with prediabetes.
To learn more about Corliss, please visit: http://dprg.ok.ubc.ca/corliss-bean/
Alissa Smith, BA
Research Coordinator | MSc Student
Alissa is a trainer and the research coordinator for the Small Steps for Big Changes program. To learn more about Alissa, please visit: http://dprg.ok.ubc.ca/alissa-smith/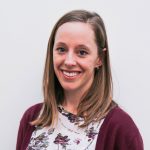 Tineke Dineen, MSc
PhD Student 
Tineke is a trainer in the Small Steps for Big Changes program. To learn more about Tineke, please visit: http://dprg.ok.ubc.ca/tineke-dineen/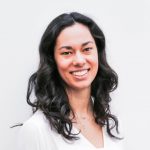 Kaela Cranston, MSc
PhD Student
Kaela is a trainer in the Small Steps for Big Changes program. To learn more about Kaela, please visit: http://dprg.ok.ubc.ca/kaela-cranston/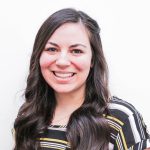 Megan MacPherson, MScOT
PhD Student

Megan is a trainer in the Small Steps for Big Changes program. To learn more about Megan, please visit: http://dprg.ok.ubc.ca/megan-macpherson/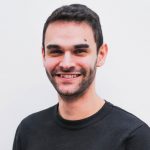 Alexandre Santos, MA
PhD Student 
Alex is a trainer in the Small Steps for Big Changes program. To learn more about Alex, please visit: http://dprg.ok.ubc.ca/alexandre-santos/
Celine Berjaoui
BSc Kin. Student – UBC-O
Lexi Hardham
BSc Kin. Student – UBC-O
Dayle Wildeman
BSc Kin. Student – UBC-O
Gabrielle Raymond
BSc Kin. Student – UBC-O
Marisa Grieve
BSc Kin. Student – UBC-O
Tekarra Bansar
BSc Kin. Student – UBC-O
Aswathy Kumanan
BSc Kin. Student – UBC-O
Zach Ormiston
BSc Kin. Student – UBC-O
Jamie Monteith
BSc Kin. Student – UBC-O